About iMagic Games Inc.
iMagic Games Inc.is a game developer and publisher of online, mobile, and PC/Mac games. IMAGIC staff has developed more than 500 successful games since 1982, when IMAGIC CEO, JW Bill Stealey, founded MicroProse Software with Sid Meier. Many of these games have sold more than 1,000,000 copies, including the world-famous F-15 Strike Eagle, F-19 Stealth Fighter, M1 Tank Platoon, Silent Service, Pirates, Civilization, and more.
IMAGIC, headquartered in Cary, NC., started as iMagic Games Inc. in 1995, grew rapidly in its early years and went public in 1998. JW Stealey retired in 1999. He returned in the early 2000's to revitalize the company.
IMAGIC current product line includes the world-famous World War II Combat Flight Simulation, WarBirds, a mobile WarBirds game for iOS, a series of Bow Hunting mobile games, a series of single player military simulation games, and new series of mobile and online games for its Media Partners in 2018 and beyond.
Leadership Team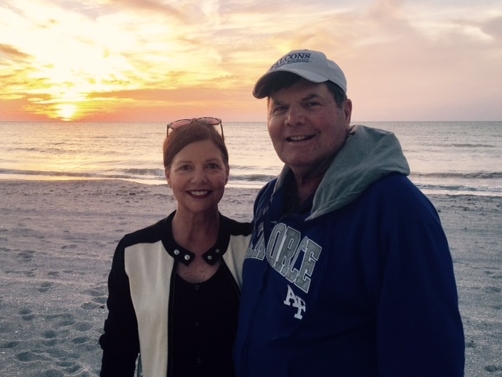 JW "Bill" Stealey – CEO and Founder/IENT –
Bill is an Air Force Academy Graduate, Wharton - University of Pennsylvania, MBA, former McKinsey and Co. consultant, Command Pilot, and retired Lt. Colonel, USAF. He founded MicroProse Software in 1982 with Sid Meier, author of Civilization. He grew MicroProse to over $43 million in annual revenues in 10 years and took the company public in 1991 with a $500 million valuation. Bill was also the Founder and CEO of iMagic Games Inc. (1994-1999) and returned in early 2000's to revitalize the company as IENT. He grew iMagic Games Inc. to over $23 million in annual revenues in three years, and took the company public in 1998 at a $350 million valuation.
David Terry - CFO -
David has over 35 years of Capital Markets experience. David was Founder and Managing Director of the Private Finance Group at First Union Corporation and Interstate Johnson Lane (both now Wells Fargo). He has served as CEO and CFO of several private companies. He was also appointed Director of Development of The Library of Congress under George W. Bush's administration.
Jeff Peters – Digital Media Expert, -
Jeff is a 25+ year industry veteran, and has successfully designed, developed and launched many successful products on all major platforms. Jeff has founded multiple successful companies including the industry staple "Electronic Gaming Monthly" (EGM) in the 1980's. Most recently Jeff served almost 10 years at industry leader Electronic Arts as Studio Director and Executive Producer and has been recently featured by SyFy Games as part of their ICON series for overall contributions to the industry.
John Jones Steele – Software Developer, Consultant,
JJ is an engineering genius with over 35 years of game development experience who worked for JW Stealey at his previous company, MicroProse Software, as a contractor. Currently CTO at West Coast Software in Wales, UK. Converted IMAGIC's massive multiplayer code base to IOS in record time.
Dan Hammer - Lead Simulation Developer, -
Game Development, Server Management, Database management, 20-year game operations management and development experience. Designed, developed, and managed the release of most of the current lineup of simulation products.