iEntertainment Network teams up with Investigation Discovery to launch Gamaga's new game, Red Crimes Hidden Murders! Red Crimes is releasing their IOS version August 10th.
The first 20 people can win a Free WarBirds month by sending their review of the game to IENT or Gamaga.
Become a detective in Red Crimes Hidden Murders.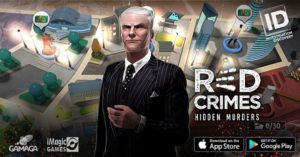 Latest Reviews
PomerRitta April 4, 2019 I love this game. It's really fun to play. I really enjoy playing it all the time. best game ever to play iEntertainment Network Inc. October 29, 2018 thank you, detective!
Posted in
Reviews
Comments Off

on PomerRitta